FAST. RELIABLE. COST EFFECTIVE.
Fast. Reliable. Cost Effective
Enhance the Value of Your Current Equipment
You don't need to change out all your existing X-ray equipment to reap the benefits of Digital Radiography.  Our cost-effective DR retrofits are designed to fit your equipment and install rapidly so you can quickly improve the quality and productivity of your existing X-ray investment. And every 1st Source retrofit comes with a new warranty and world class service support.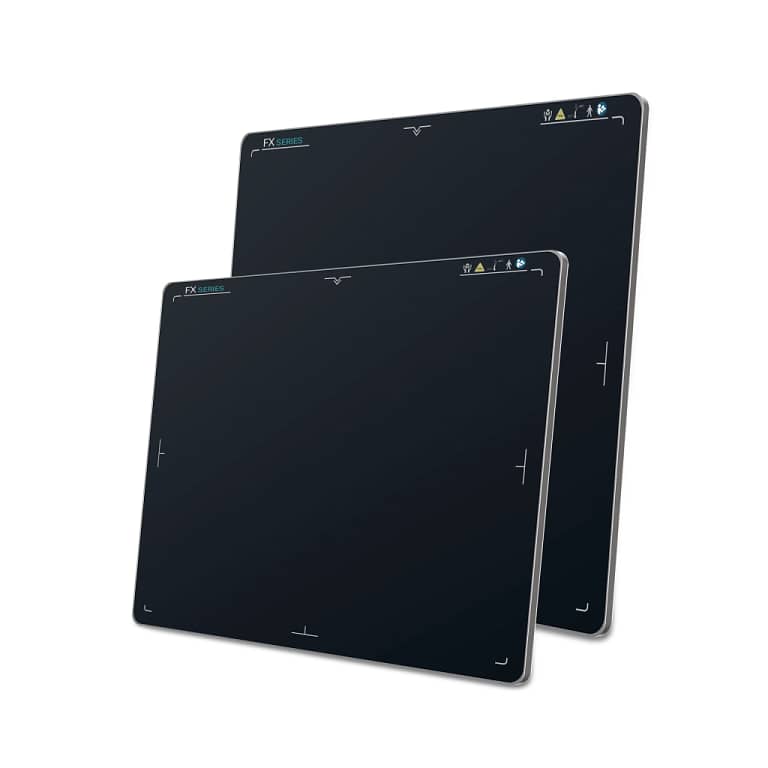 Retrofitting your existing X-ray with an FX Series DR panel from 1st Source maximizes your investment and improves your patient care. With high resolution, dose efficient imaging and rapid acquisition, 1st Source DR panels benefit both clinicians and patients.
2.4 & 5G Wireless
3 batteries + charger
Lightweight housing
5 year warranty
Whether you need to retrofit a  general radiographic or mobile X-ray system, a DR upgrade from 1st Source can be performed in just 1 hour. Time the installation during a break and quickly get the benefit of fast, dose-efficient exams with virtually no downtime.
Every clinical discipline that utilizes X-ray will benefit from an upgrade to digital radiography. More efficient X-ray dose and faster clinical workflow makes DR better for both patients and operators.
Imaging Centers
Urgent Care
Private Practice
Orthopedic
Chiropractic
Veterinary
With integrated Avanse software to help acquire and manage DR images, you're assured of the highest quality results. Comprehensive DICOM capabilities facilitate efficient worklist and image management.
System control
Simple 3-step exam workflow
Anatomy driven image processing
Advanced post-processing
DICOM/HL7 integration