PREMIERING IN NASHVILLE AT AHRA 2021
More Information Coming Soon.
IQ Rad is pending FDA Clearance
Equipped with a high-performance 17″ x 17″ detector housing, the Vision X is a straight-arm digital X-ray system for use at all levels of medical care. With high patient throughput and intuitive controls, the Vision X is an ideal choice for primary care institutions with unified diagnostic imaging services and distributed image evaluation. The flexible stand design and modest room requirements ensure the Vision X is perfectly suited for small practices requiring affordable, high-performance DR imaging.
Intuitive and Efficient X-ray
Thoughtful ergonomics and automatic functions make the Vision X extremely efficient for a single operator in a variety of clinical settings. With Avanse software, the Vision X provides:
DICOM worklist management, printing and archiving
Motorized source to image distance (SID) controls
Wide range of motion for easy positioning
17″ x 17″ active DR panel surface
Anatomy specific image processing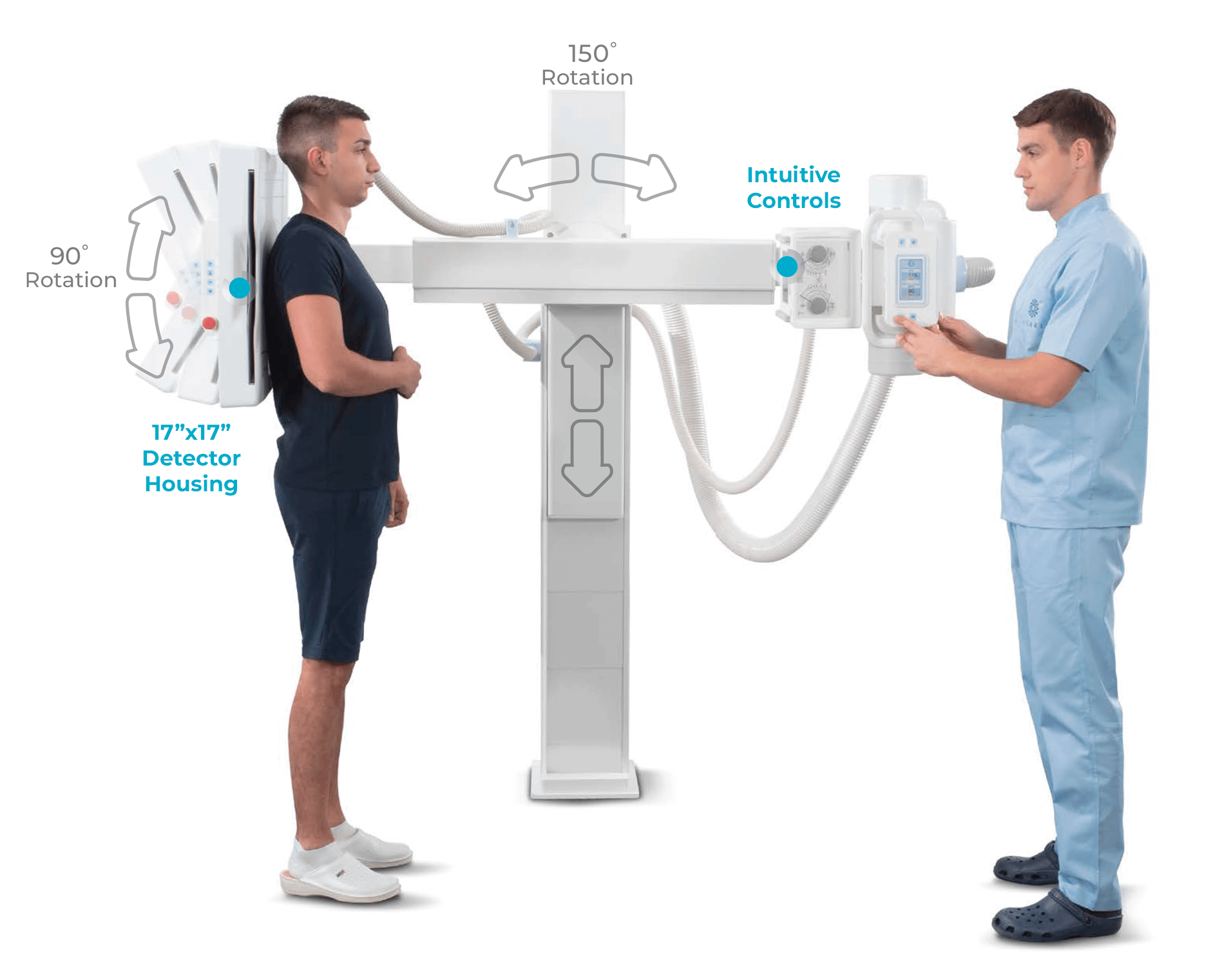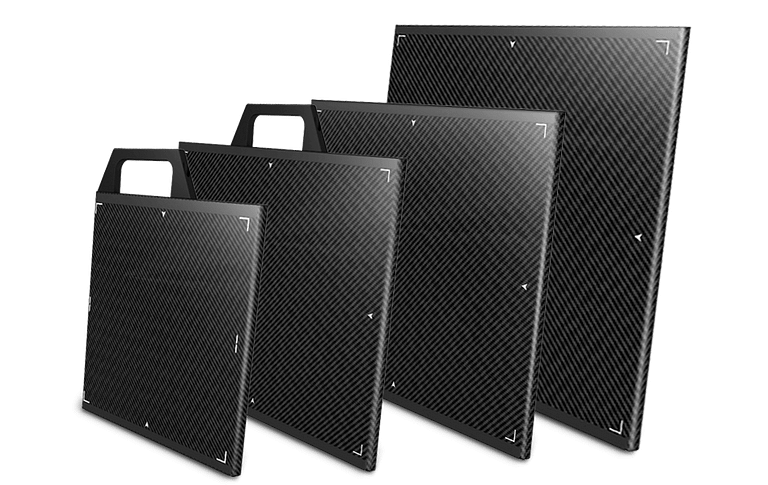 Retrofitting your existing X-ray with an
IQ Aspire DR panel
from 1
st
Source maximizes your investment and improves your patient care. With high resolution, dose efficient imaging and rapid acquisition, 1
st
Source DR panels benefit both clinicians and patients.
Wireless
All-day battery
Cell phone image review
Up to 8 fps motion capable*
No drop insurance needed!
Flexible X-ray Positioning
Quick and easy X-ray stand positioning and motorized source to image distance (SID) adjustment enables a wide spectrum of exams.
Low floor-to-beam height
Upright chest and skeletal exams
Easy chair and wheelchair positioning
Easy-to- position patient table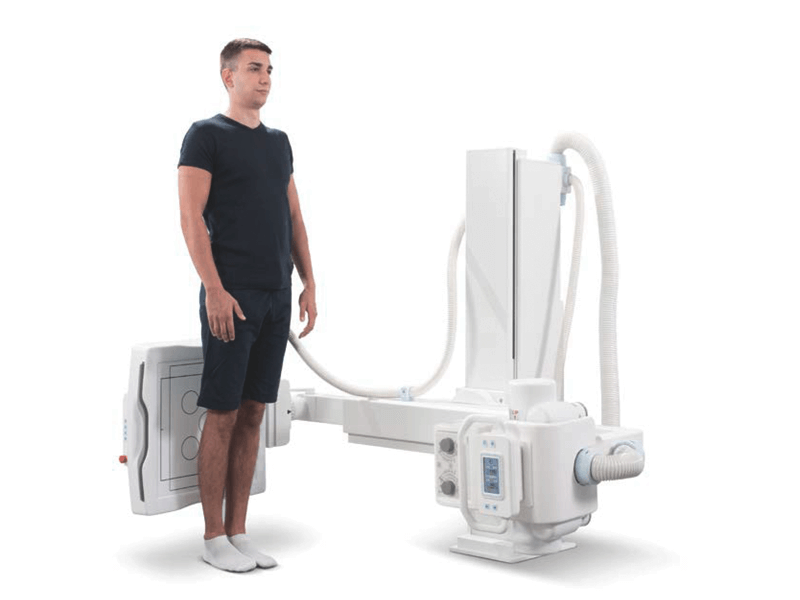 The Vision X facilitates a wide variety of exams positions
With integrated Avanse software to help acquire and manage DR images, you're assured of the highest quality results. Comprehensive DICOM capabilities facilitate efficient worklist and image management.
System control
Simple 3-step exam workflow
Anatomy driven image processing
Advanced post-processing
DICOM/HL7  integration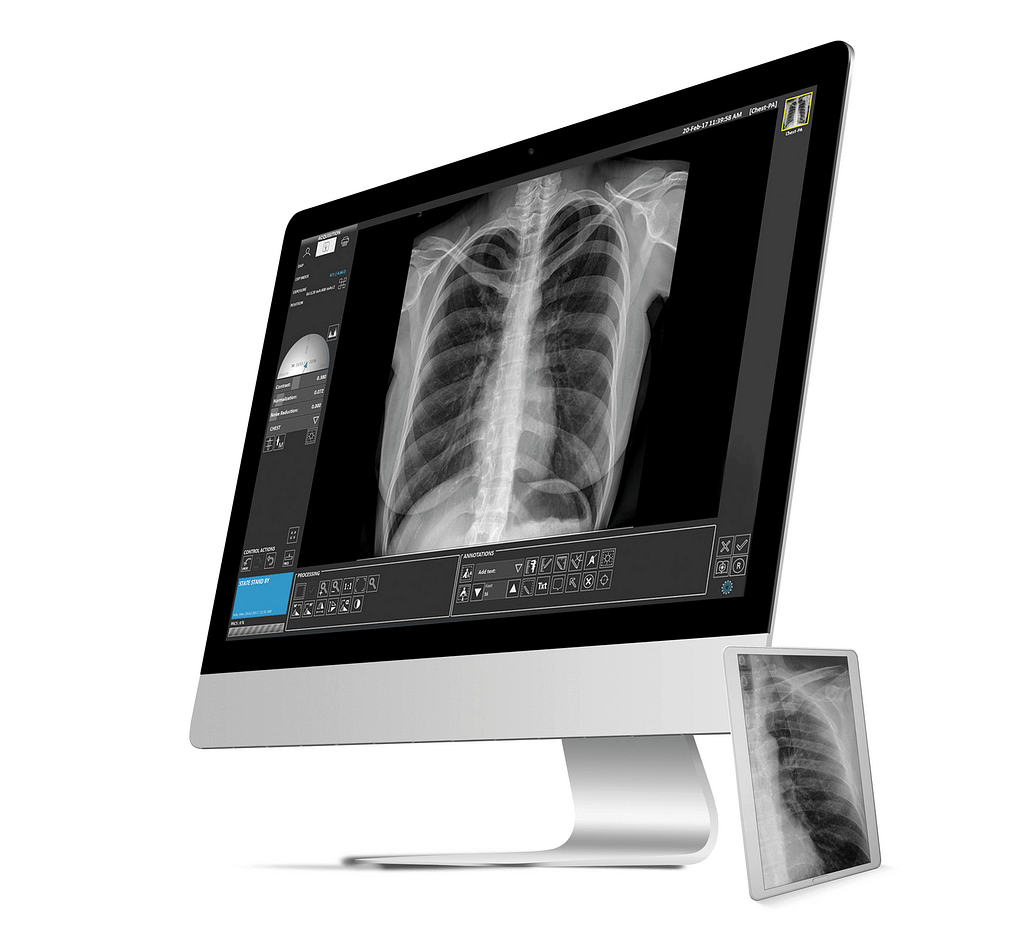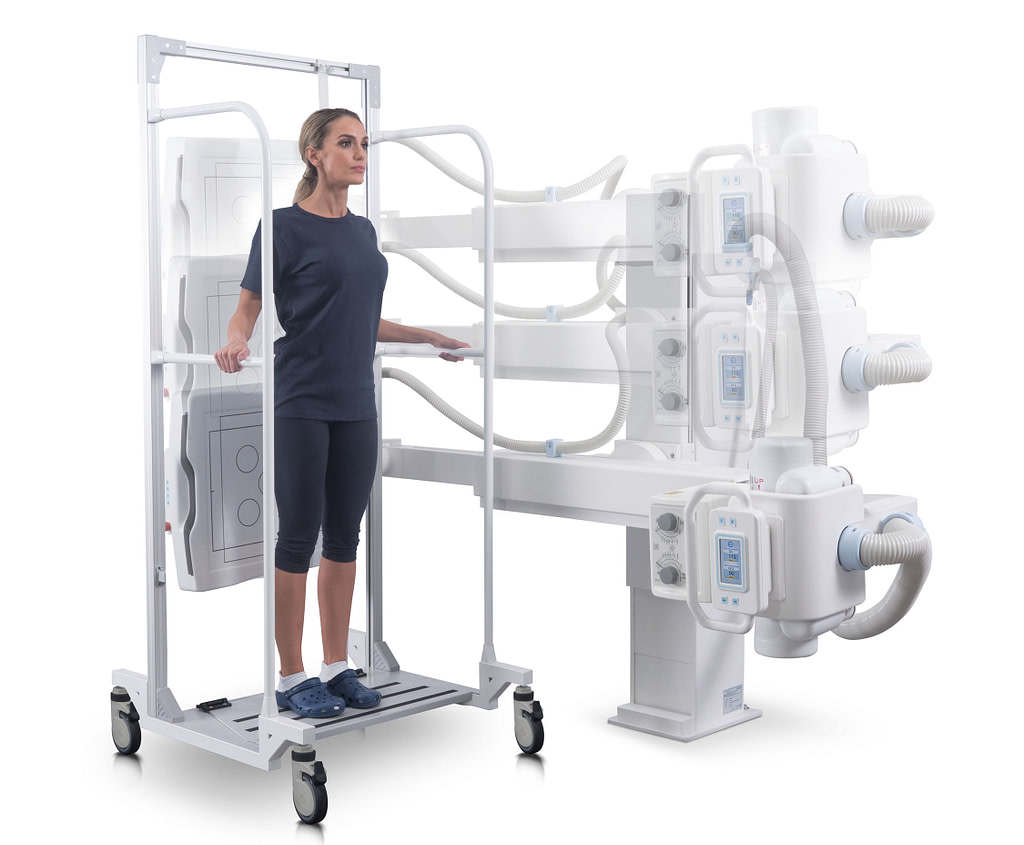 With the Vision X optional patient stitching stand, multi-exposure digital X-ray exams for stitching studies can be easily performed.
Easy to move into place
Stable, locking wheels
 Non-slip surface
Patient hand grips