1st Source is pleased to announce Subscription DR, providing Chiropractors affordable, low-risk access to the diagnostic and workflow advantages of DR.
IQ Aspire gives Chiropractors the benefits of next generation DR and world-class Chiropractic Analysis Software pre-loaded on your choice of laptop or PC.
Light weight detector
No drop insurance
Cell phone image preview
High weight -bearing capacity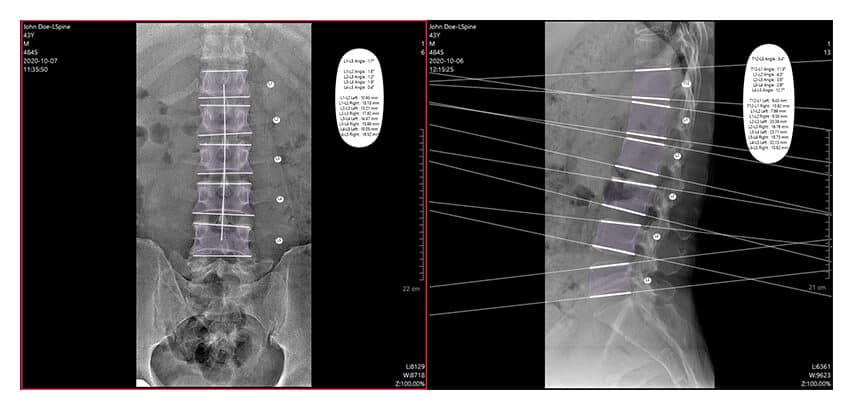 CLICK ON A BUTTON TO LEARN MORE
SUBSCRIPTION CHIROPRACTIC DR NOW AVAILABLE
1st Source is pleased to announce Subscription DR. Now you can acquire Chiropractic DR for your office with no upfront cost, no long term commitment and simple, month-to-month payments starting at under $500 per month.

Not sure which financial approach is best for your practice? 1st Source has a range of traditional finance options, some with lower payments and longer commitments. Send us a note and we'll be glad to explore the best options with you.
Whether in a stationary room or on the go, IQAspire panels are designed to optimize DR performance all day, every day.
Image all day on a single battery charge
Protect data by storing up to 200 images on the panel
Image review on cell phone without workstation
OLED window clearly displays critical panel status
IQAspire DR panels utilize strong, resilient carbon fiber and glassless TFT to yield panels that are much lighter in weight than traditional film cassettes, yet have a weight capacity of 400+ pounds.
IP67 compliant construction makes IQAspire DR panels dustproof and waterproof to 1 meter. So, they can tolerate splashes and disinfectant routines and remain fully operational.
Robust carbon fiber construction allows certain IQAspire panels to be configured with carrying handles for added handling convenience and confidence.
No Drop Insurance Needed!
Traditional digital radiography flat panels are made with breakable glass. Expensive drop insurance is employed to ensure continued workforce productivity.
IQAspire DR panels are made with light, robust carbon fiber and no glass at all. Since the panels are sturdier, no drop insurance is required. 
Save money and stay productive with IQAspire DR panels.
Comprehensive Chiropractic DR Analysis Tools
IQAspire DR panels come with IQView software to combine the superior image quality of Chiropractic DR with world-class Chiropractic Analysis Software.
Easy-to-use acquisision and image measurement tools with full DICOM integration makes IQView a comprehensive image management system for Chiropractic offices.
User-friendly interface
Comprehensive Chiropractic Toolset
DICOM Integration
Preloaded on laptop or PC
Download the Chiropractic DR Brochure
If you'd like to learn even more about IQAspire DR panels, download a PDF of the brochure by filling out the info below.