BRING IMAGING TO YOUR PATIENTS
BRING IMAGING TO YOUR PATIENTS
Small Systems Combine Portability with Power
Ultrasound is one of the most powerful and convenient imaging technologies available today. Advances in computing power and transducer technology have allowed ultrasound more portability than ever. Combine one of our compact ultrasound systems with the
IQ Flex-M portable DR system
and a
resting ECG system
and you have an ideal telehealth and remote care solution.
Innovation Meets Portability
From the bedside to the procedure room, the powerful architecture of this laptop rivals cart-based systems to deliver  advanced clinical performance with thoughtful ergonomics.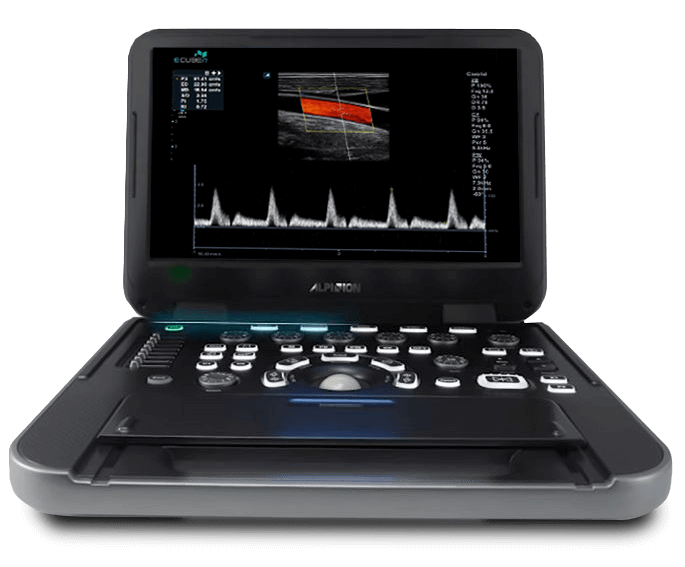 Versatile Clinical Performance
Sliding keyboard cover
Three probe connections
Embedded SSD storage
Advanced 3D/4D Imaging
Wide variety of probes
Complete cardiac solution
Minisono Tablet Ultrasound
Anywhere. Anytime. Anybody.
Connect a minosono probe to a Microsoft Surface tablet and you have a light, compact ultrasound system that puts patients at ease and travels nearly anywhere.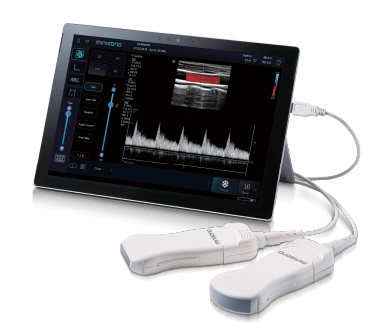 Minisono's USB probes give you sharp, clear images so you can focus on on your patients instead of technology.
USB probe connections
Easy user interface
Fast learning curve
2D and Doppler imaging
Convex and linear probes
Quick image optimization