Exceptional DR Imaging At Your Fingertips
Avanse is a state-of-the-art DR image acquisition and management system that helps users achieve superior imaging performance. Whether you're upgrading an existing X-ray system to DR or purchasing a new DR system, let Avanse's advanced visualization capabilities unlock the true potential of digital radiography.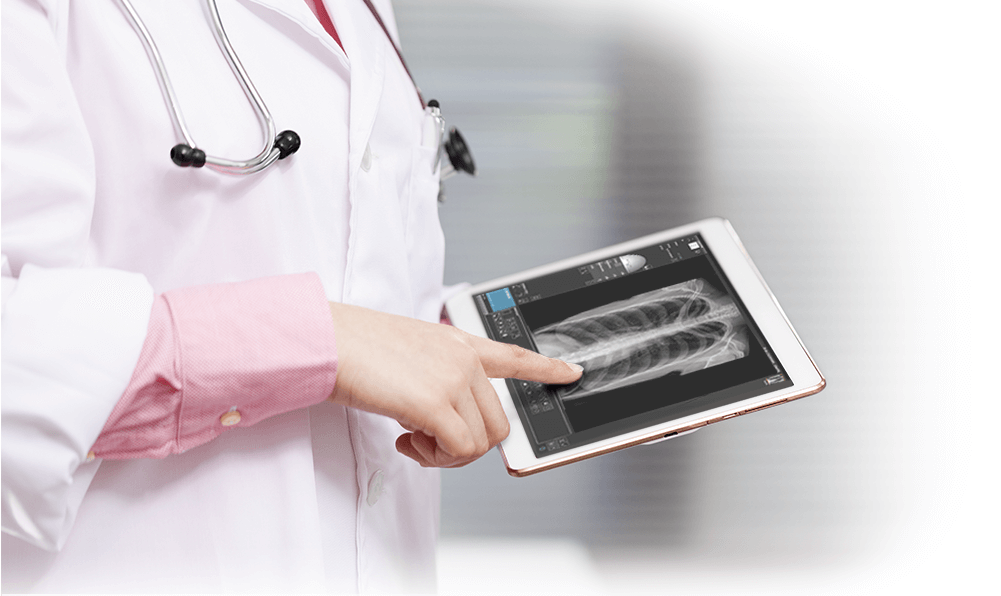 DR imaging exams on Avanse are performed in just three easy steps:
The simple, yet sophisticated user interface can be ported onto an external wireless tablet so you can conduct exams while on the move.
Avanse delivers crystal clear images all day, every day through anatomy driven XIP® image processing.

Avanse's intuitive workflow and equipment interface makes working with your DR system a breeze. Whether you need to  modify generator parameters or send images to PACS, all system functions are available from a simple, but sophisticated user interface.
You can use Avanse as a stand-alone PACS or, with DICOM and HL7 integration, connect seamlessly to networks.
Avanse advanced image processing allows visualization of long body structures by automatically stitching a sequence of images into a single view that is ready for precise anatomical measurements. Other advanced applications include:
Dual energy imaging
Multi-anatomy exposures